Looking for Christmas Gift Ginspiration?
16th November 2018
Our two biggest hamper sellers are the Gin Mare and Silent Pool Gin Hampers…. maybe it's because they catch the buyer's eye with their stunning bottles or maybe it's simply because they taste so good!
Gin Mare is a superb Spanish Gin inspired by Mediterranean flavours such as arbequina olives, rosemary, thyme basil and mandarin. Serve with Mediterranean tonic water and thyme, and bring some sunshine and warmth to the UK winter.
Starting at £92.00 for a gift box hamper.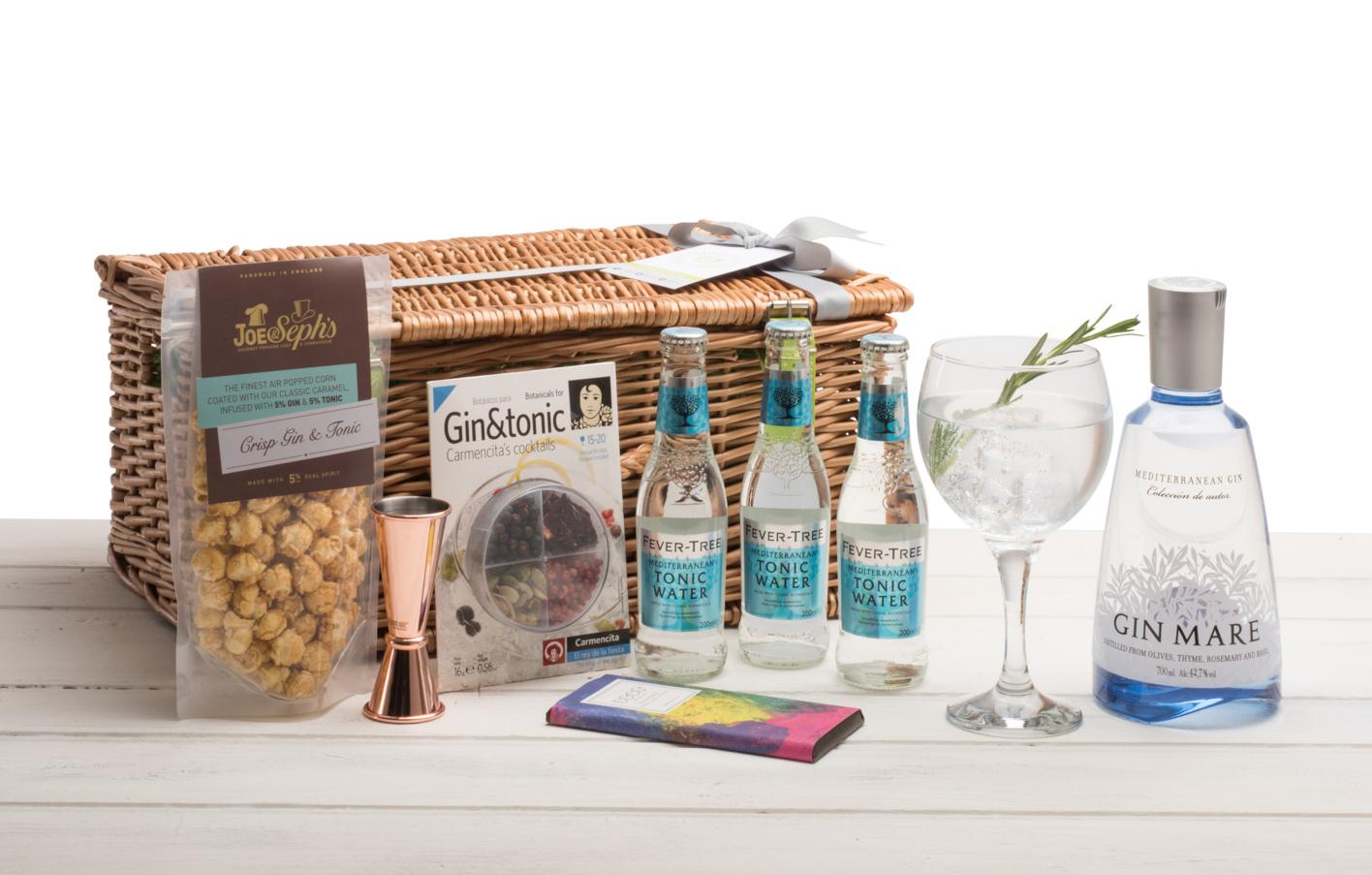 With a gin & tonic candle and a collection of gin-inspired truffles, the Silent Pool Hamper is a popular gift for females. Silent Pool is described by many as 'beautiful" and with its incredible smoothness and sweet undertone, we totally agree.
Starting at £90.00 for a gift box hamper.